One of the cornerstones of your platform is your personal website or blog. Whether professionally designed or a DIY site, your site needs to include these essential features that introduce you to your followers.
1. Your Name
Your name should be visible somewhere in the "top of the fold" of your site, whether in the header or in the sidebar. ("Top of the fold" refers to the upper half of a newspaper, where the most important information is. It's also the first part of page that's loaded on your site.) Visitors to your site will become frustrated if they have to go on a "site safari" to find out who you are.
2. Your Photo
A good quality professional headshot should also be in the "top of the fold," in either your header or your sidebar. It's helpful if you use the same profile picture across all your social media accounts. It gives you a more uniform, professional social media presence.
3. Your Social Media Links

WordPress and Blogger have a variety of plugins/gadgets that allow you to link to your social media accounts. There are also plugins/gadgets that share those feeds on your page, but be judicious about their use. You want your sidebar to be informative without being cluttered.
4. Follow by Email Option
Give your readers the option of subscribing to your blog. They'll benefit in that they'll get updates to your blog in a timely manner. The benefit for you is that you'll have access to your followers when you want to contact them with information you may not want to post on your website.
Incorporating these simple elements into your site design will allow your readers to scan the page, find your essential information and begin recognizing your brand.
Shareables: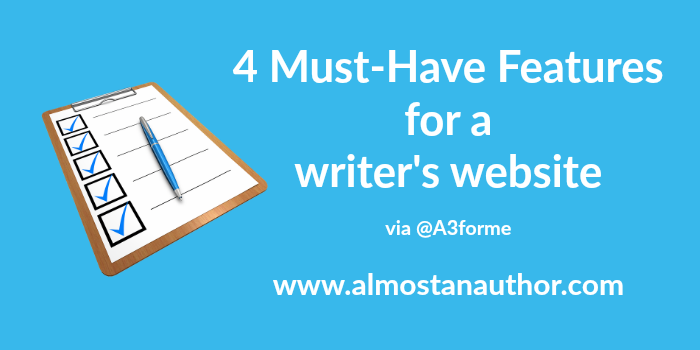 Is your blog missing these? via @A3forme @susanrstilwell #amwriting #socialmedia
Click To Tweet
Benefits of email subscription, @A3forme @susanrstilwell #amwriting #socialmedia
Click To Tweet