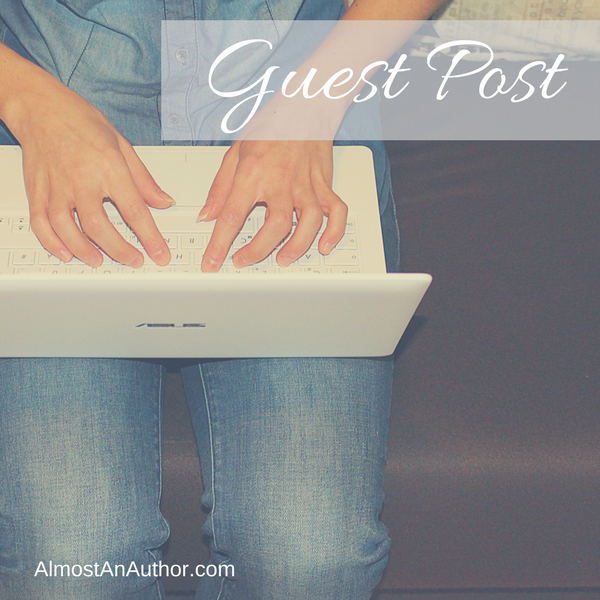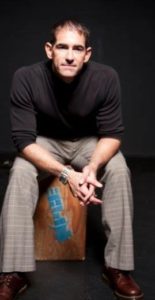 As an English major in the 90s, I was excited to learn my craft and be creative. However, I was clueless about what to create. Then one day, I bought a book that changed how I viewed my passion for writing.
The late Bob Briner's classic The Roaring Lambs challenged Christians to use their talents to create positive and redemptive art across the spectrum of entertainment: sports, music, art, television, and film. Briner called Hollywood a "Mission field!"[i]
Recently, I sat down with 30 year Hollywood veteran Brian Bird (The Case for Christ, When Calls The Heart) to talk about how the lambs (the church) can roar in this mission field.
Martin Johnson: I know you are a fan of the Roaring Lambs, how has the film industry changed since it came out in the 90s?
Brian Bird: Oh yes, love the book! Prior to the book, For much of the 20th century, I think Christians working in the arts were few and far between, with the exception of music.  There were a handful of believers working in the film industry, but a lot of that activity was specifically on church films, small-time evangelistic church films. But there was not a real attempt to break into the mainstream audience with Christian films; for the most part, evangelicals were M.I.A.
Martin Johnson: You used an interesting word there, evangelicals. As a filmmaker, what does it mean to be an evangelical filmmaker?
Brian Bird:  There are filmmakers who are Christians who make sermons on film. There are Christian filmmakers who don't make specifically evangelistic films, and there are filmmakers who are evangelicals who don't make Christian films. You can even be a non-believer and make a terrific evangelical film. It's all about telling great stories.
Martin Johnson: Briner expressed how the church needs writers.  What do you hope to accomplish at the end of the day?
Brian Bird:   My personal mission is to tell stories that stir up cravings in people's souls, make them want to know God—to be effective as I can be at communicating my Christian worldview through good story-telling, to tell stories that don't beat people over the head, but, stir up soul cravings.  To me those are the best kind of faith films. Sometimes evangelistic films can be neither good evangelism nor good filmmaking; because their intent from the beginning is propaganda. There are good uses for propaganda. Propaganda in the most generous sense of the world can be put to good use as evangelism. The Jesus films have been effective at that.  A good example of that is The Jesus Film—very effective.  Those kinds of films are good and effective, but that is not what I've been called to do. I've been called to just tell great, true, redemptive stories that are not there just to entertain, but to provoke hearts to greater self-reflection and get people talking about the water cooler.  In my view, the story of Jesus and his work on the cross needs to be shared between two flesh and blood people having a conversation. Not by a picture on a wall.
Martin Johnson: What is the main roadblock keeping Christian film from being successful at the box office?
Brian Bird:   Ourselves. . .the church! If evangelicals are going to make a difference in the giant media conversation going on across the world, we, have to pursue excellence in our crafts of communicating. The church must support the gifts of creative evangelicals when it does the message and the art can soar! During the Renaissance, the church supported all the great artists of that time and people like Michelangelo were able to strive for excellence because of that support. Art in humans is always a reflection of the creativity behind the creation of the universe. The Renaissance artists were trying to bring heaven to earth with their creations, as CS Lewis said… all art from men is an attempt to copy heaven. We are made in the image of our creator; it is in our DNA to create. This was evident in the Renaissance, the Reformation; the church stopped supporting the arts.  The theology of the church began to view all art as worldly and considered it sinful. But that is so counterintuitive to the truth in the Bible. The view of art became worldly, it was considered sinful. God was the first writer … in the beginning was the Word (John 1:1–4). The Bible is full of references to the beauty and art in creation, and yet for several hundred years the church left art behind in favor of the "good enough principal." We need to get back to pursuing excellence in Hollywood and that to me is the biggest obstacle facing us, the good enough principle. That's where art has been relegated in the church and it has to stop—this attitude that art doesn't have to be excellent, all it has to be is useful. We need to strive for excellence, not for our own glory—but for the glory of our creator, God. We can trust Him with our talents.
Martin Johnson: I'm glad you mentioned trusting God, Briner says that the lambs can trust their Shepherd.
Brian Bird: Throughout history, all art has been passed down from one generation to the next through a process called "Copy the Master." In an art class, for example, the Master, or the teacher, is at the front of the room painting or sculpting, and the students are at their canvass.  They copy the Master but bring themselves to the canvass in order to learn our art. Well, we are all in the class with the author of the universe—that's quite a source to copy from. And we can trust our Master with every creative bone in our bodies.
Martin Johnson: Briner says art is a full-time ministry. What do you think?
Brian Bird:   He was absolutely right; it is how we answer our God-given calling. Every person who finds Jesus needs to strive to become a minister out of the skills and talents God has gifted them with, both inside and outside the church.
Martin Johnson: Briner points out that part of our ministry is being the salt of the earth. Thus, for Christians to be roaring lambs in Hollywood we can't just be just entertaining, we need to be ministers of the gospel.
Brian Bird We should be telling great stories, but they have to stir up soul cravings in people. We need to tell stories that help people realize there is more to life than what this world offers. Great stories have great messages. If they're not entertaining though, they are not good stories. We have to do both. We have to tell stories that transfix our audiences; you have to keep your audience entertained so they can organically receive the meta-narrative or message, that is at the heart of your story.
Martin Johnson: In closing, what do you see the church doing to become the roaring lambs Briner described in his book?
Brian Bird: I think that is starting to happen. I think there's a new renaissance beginning. I am witnessing it around me, in younger people that I mentor in filmmaking. I have this film coming out September 14th I executive produced called The Heart of Man and I shepherded a group of incredibly young talented filmmakers. I am so proud of them and proud of what we are making. I think it's about all of us who are in this business encouraging one another to push for excellence, not to settle for just good enough, to practice the 10,000 -hour rule and to be bold. Some people who are born with a spark of genius need to put in their 10,000 hours in order to get really good at what they do. That's how genius become experts.  All of us are born with that spark because we are made in the image of the author of all things. But if we sit on our hands and don't put in the time to become experts, we will never be the roaring lambs Bob Briner was hoping for.
[i] Briner, P (1993).  The Roaring Lambs. Grand Rapids: Zondervan
Brian Bird "When Calls the Heart Devotion" with Michelle Cox
Martin is a forty-three-year-old award-winning Christian screenwriter who has recently finished his first Christian nonfiction book after three years of researching, editing and remembering.
While majoring in English, he walked away from the Christian faith to experience the grandeur and luster of college life. While dating, he delved into different spiritual beliefs—from Hinduism to Catholicism and Judaism.Martin's journey took him on a journey for answers.
In March of 1997, Martin received his answer. Albeit, not the answer he wanted. Nearly dying in a severe car accident, he survived with a  (T.B.I.) Traumatic brain injury which left him legally blind and partially paralyzed on the left side.
After enduring eleven months of humiliating rehabilitation and therapy, Martin found himself at the foot of the cross with a choice to make. It was then Martin realized to truly live, he had to die. Not physically but in every other area of his life. There could be no compromise.
Martin has spent the last nine years volunteering as an ambassador and promoter for Promise Keepers ministries. While speaking to local men's ministries Martin shares his testimony. Martin explains The Jesus Paradigm and how following Jesus changes what matters most in our lives.
Martin lives in a Georgia and connects with readers at https://spiritualperspectivesofdasingleguy.blogspot.com/ and on Twitter at https://twitter.com/mtjohnson51. He is also a contributing writer at Faith & Fitness Magazine and the Christian Film Database.