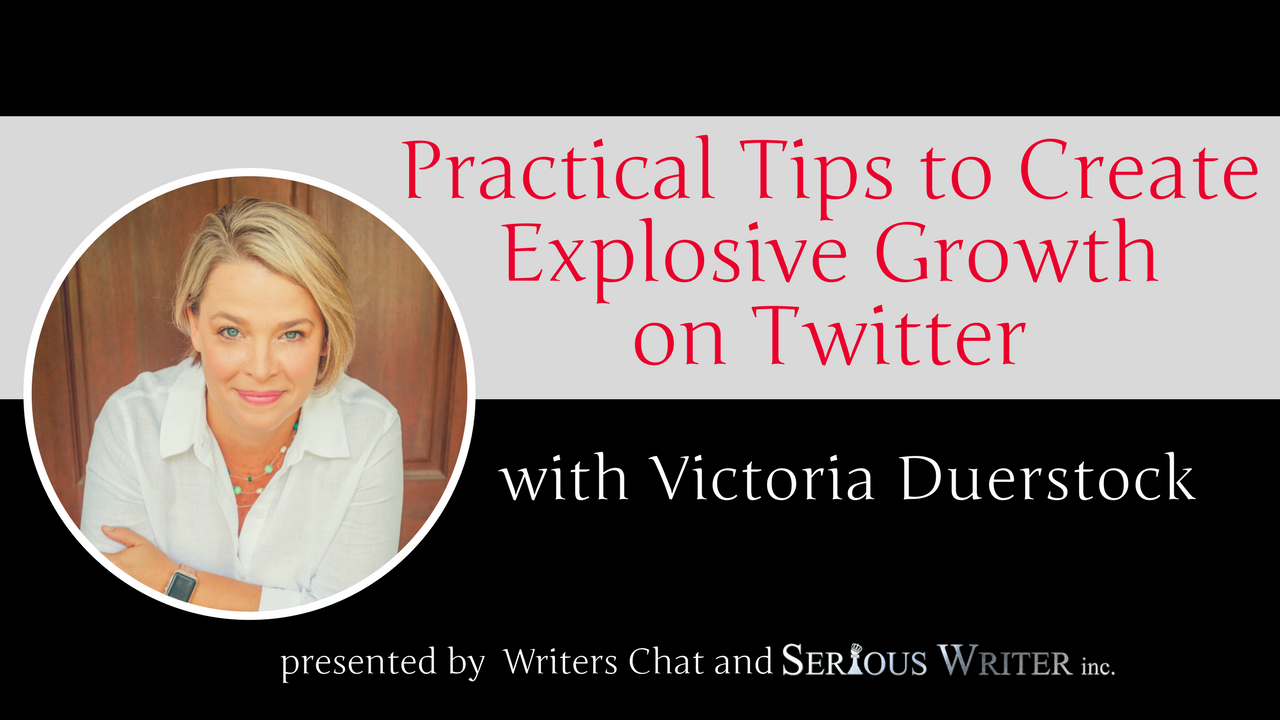 In this Writers Chat conversation, author Victoria Duerstock shares practical tips on how she grew her Twitter following 400% in one year.
Join us!
Writers Chat is hosted live each Tuesday for an hour starting at 10 AM CT / 11 AM ET on Zoom. Participants mute their audio and video during the filming, then we open up the room for anyone who wishes to participate with our guests. The "After Party" is a fifteen-minutes of off-the-record sharing and conversation.
Additionally, you can grow your network and add to the conversation by joining our Facebook Group.