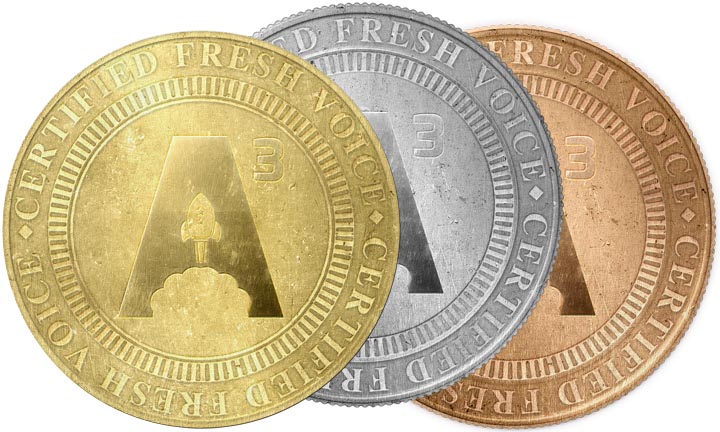 FRESH VOICES WRITING CONTEST
[box type="shadow" align="" class="" width=""]UPDATE: 10/27/15 – Lighthouse Publishing of the Carolinas has committed to read a full proposal and a three chapter sample of the contest of some winners in novel and book length nonfiction! [/box]
[box type="shadow" align="" class="" width=""]UPDATE: 10/4/15 – WhiteFire Publishing has committed to read a full proposal and a three chapter sample of the contest winners in novel and book length nonfiction! [/box]
[box type="shadow" align="" class="" width=""]UPDATE: 10/5/15 – A3 Publishers has committed to include top short story and flash fiction submissions in a 2016 anthology![/box]
Almost An Author (A3) is excited to announce The Fresh Voices Writing Contest
We are offering multiple contests across every genre in Fiction, Non-Fiction, Children's, and Poetry.
Contest open for submission on Oct. 1st, 2015.
Contest submission deadline Dec. 31st, 2015.
About the Award:
The Certified Fresh Voice Award recognizes excellent writing in each genre. Almost An Author desires to recognize important and powerful writing crafted by new and/or aspiring authors.
How To Enter:
To enter, please:
1) Attach your submission here or below in .doc/.docx or .pdf file types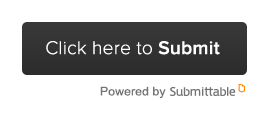 2) If you have a Facebook and/or Twitter account "like" or "follow" Almost An Author's accounts.
3) Please submit your entry through the submission button located at the bottom of the page. You may also may your check and entry. (Information located below)
4) Format entries in 12pt font, double spaced, proper manuscript formatting. Exceptions, picture books and poetry.
5) Entries must be received by December 31st, 2015.
6) Finalists and Winners will be announced by February 1st, 2016.
7) Winners will be announced by February 15th, 2016.
8) All entries will be subscribed to our newsletter/subscriber lists, but you may unsubscribe at any time.
9) Any questions? Ask Editor at editor@almostanauthor.com
Fresh Voices Contest 
Prizes
Top entries will receive the Certified Fresh Voices Awards. Gold for 1st, Silver for 2nd, and Bronze for 3rd.
Award will come as a .png/.jpeg medal which you may display on your blog, book cover, etc.
Finalists will be given the opportunity to become a regular contributor at www.almostanauthor.com
Select winners will be offered an opportunity to be included in the next volume of A3's Devote book.
Overall Winners will receive a A3 t-shirt.
Contest Categories:
IMPORTANT – READ FIRST: Contest categories are in bold. Sub-categories contests will be initiated, if a large number of entries are received in a category. For example, if we receive 50 Novel entries, we will subdivide the contest into the subcategories. Once a contest is subdivided, there will be an overall winner and finalist for the main category, and a winner and finalists for the subcategory. Please list BOTH your category and sub-category for each of your entries. You may list more than one subcategory for your entry, if you choose to do so, we will determine which category to place your entry in.
You may enter the same category multiple times, but only your highest scoring entry will qualify for a chance to win an award. You may also enter a piece in multiple categories, but each one requires an additional entry fee.
UPDATE (12/02/15) – Non-award winning previously published works are welcome.
Inspirational – Submit entire work
Non-fiction – Submit first three chapters.

Self-Help
Parenting
Business/Leadership
Religion
Other

Memoirs/Personal Essay – Submit first three chapters and synopsis.
Magazine Feature Article – under 1,500 words –  Submit entire work
Flash Fiction – under 1,000 words – – Submit entire work

Under 500 words
Under 1000 words

Short Story – 1,000-5,000 words – Submit entire work

Romance
Fantasy
Science Fiction
Suspense/Thriller
Mystery/Detective/Crime
Western/Historical
Inspiration

Novel – 45,000-100,000+ words – Submit first three chapters.

Romance
Fantasy
Science Fiction
Suspense/Thriller
Mystery/Detective/Crime
Western/Historical
Inspiration

Novella – 15,000-45,000 words – Submit first three chapters.
Poetry – No more than 32 lines. Three poems is one entry.

Non-rhyming Poetry
Rhyming Poetry

Scripts – Submit entire work

Television
Movie
Stage Play

Children's and Youth – Submit entire work

Picture Books
Easy Readers
YA Fiction
YA Non-fiction
Middle Grade
Chapter Books

Self-Published Books – Submit entire work

Novel
Non-fiction
Children's Book
Mailed Entries:
Enter online or submit your entry via regular mail. If you are mailing your entry, please include a check with the $10 entry fee for each entry. You can mail entires to 1731 E. Main St. Springfield, OH 45505. Checks made out to Almost An Author. Please do not send cash.
 If you are entering more than one manuscript, you may mail all entries in the same envelope and write one check for the total entry fee; however, each manuscript must have its category indicated in the upper left-hand corner. You may enter online even if you are paying with a check. All checks will be cashed within 60 days of the competition final deadline. Entry fees are non-refundable.
BE SURE OF YOUR WORD COUNT! Entries exceeding the word or page limits will be disqualified. Type the exact word count (counting every single word, except the title and contact information) at the top of the manuscript.
Mailed entries that are more than one page in length must be stapled.
Fresh Voices Contest Entries