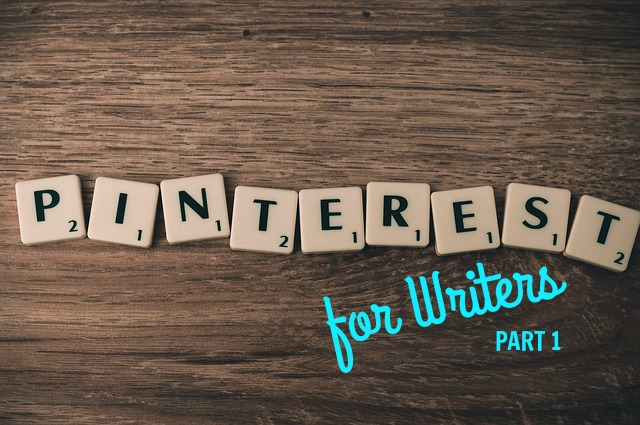 Pinterest for Writers – Part 1
If you've heard about Pinterest and think it's only for women or crafters, think again. Pinterest encourages people from all over the world to gather around common interests and share their knowledge. This results in a rich database of information for writing research.
Have a character who's into sailing, and you need the name of common boating knots? (Pinterest Search "Sailboat Knots")
Want to know the color schemes of a 1950s kitchen? (Pinterest Search "1950s Kitchen Décor")
Need to find a quaint Irish town for your next suspense novel? (Pinterest Search "Irish Towns")
What's the best part of using Pinterest for writing research? It's easy, because other Pinterest users (a.k.a. Pinners) have already done a lot of the work for you.
How to use Pinterest for Writing Research. #AuthorLife #HowTo
Click To Tweet
Research Tools You'll Find on Pinterest
Collections – Pinterest users collect articles and pictures that interest them onto boards. The Pinner names the board based on it's topic and gives it a description. These names and descriptions are searchable by other Pinterest users. If you type the phrase "London Theater " into the Pinterest search box, individual articles and pictures about this topic will appear as well as entire boards (collections of articles and pictures) on this subject. Bonus – Pinned items come from all over the Internet, including websites, Instagram pictures, Etsy listings, Ebay listings, and more.
Expert Bloggers – When you click on a pin that interests you, you'll find additional information. If the pin originated with a website, you can click on the website to read the full article or see other pictures. This is a great way to find blogs written by subject-matter gurus. Bloggers with strong material are pinned and shared. Note- If you're a blogger, be sure to have a Pin This button on your blog posts so your great material can be shared, too.
Original Documents – It's critical for writers to get it right. Experts are wonderful. Primary source documents are even better. It's not uncommon to have scans of primary source material pinned on Pinterest. When I searched Pinterest for "Edwardian Fashion," I found a link to a 1910 print entitle "Children's House Clothes for the Little Girl from 6 to 12." It's part of the The New York Public Library's digital archives, a free resource with many additional original documents. Other source documents frequently found on Pinterest include archived magazine articles, how to books dating back to the 1800s, design schematics, and antique photographs. 
Related Pins – When you click on a Pin, Related Pins appear below it. These are pins similar to the one you selected. So, each search and selection you make leads you to a host of other selections that are already pre-sorted for you.
To learn more about how to use Pinterest, connect with me at The EfficiencyAddict on Pinterest or visit my blog at TheEfficiencyAddict.com. This month's #WorkSmarter Series is all about using Pinterest for writers, speakers, and small business owners.