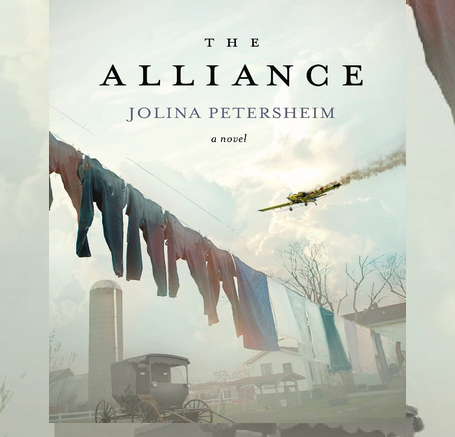 Jolina Petersheim attracts stories like mint draws butterflies. Enjoy this episode of Writers Chat when she shares how each of her novels have been drawn from a personal, painful yet poignant thread of real life. You won't want to miss it!
Jolina Petersheim is the critically-acclaimed author of The Alliance, The Midwife, and The Outcast, which Library Journal called "outstanding . . . fresh and inspirational" in a starred review and named one of the best books of 2013. That book also became an ECPA, CBA, and Amazon bestseller and was featured in Huffington Post's Fall Picks, USA Today, Publishers Weekly, and the Tennessean. CBA Retailers + Resources called her second book, The Midwife, "an excellent read [that] will be hard to put down." Booklist selected The Alliance as one of their Top 10 Inspirational Fiction Titles for 2016, and it was selected as a Christy Award finalist. Jolina's nonfiction writing has been featured in Reader's Digest, Writer's Digest, and Today's Christian Woman.
She and her husband share the same unique Amish and Mennonite heritage that originated in Lancaster County, Pennsylvania, but they now live in the mountains of Tennessee with their two young daughters.
Join us!
Writers Chat is hosted live each Tuesday for an hour starting at 10 AM CT / 11 AM ET
on Zoom. Participants mute their audio and video during the filming, then we open up
the room for anyone who wishes to participate with our guests. The "After Party" is a
fifteen-minutes of off-the-record sharing and conversation.
Additionally, you can grow your network and add to the conversation by joining our
Facebook Group.